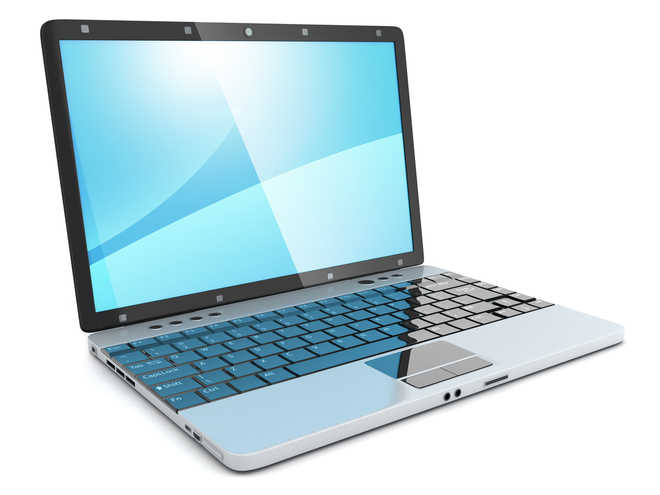 Cheaper laptops
Flagship smartphones today are already beefy enough to power bigger experiences (Samsung's DeX and Windows Continuum) — why not just put their innards into a computer that gets us better battery life and a more portable form factor? Late last year, Microsoft and a bunch of hardware manufacturers did just that by unveiling a renewed push to bring smartphone-grade "ARM" processors to what they call "always connected" laptops. Expect more than a handful of devices to hit the shelves this year. They won't blow you away with gaming or video editing performance but for browsing, email, writing, music and movies — these should be more than enough.
Expensive phones
Last year, Apple (iPhone X) and Samsung (Galaxy Note 8) decided to make it acceptable to sell 1,000-dollar smartphones. The top of the line iPhone X variant actually went on sale in India at a whopping Rs 1 lakh. If that isn't a daylight robbery, we don't know what is. Naturally, this year you can expect other companies to feel free to push their prices out of the realms of reason. We've been frowning at this trend even from friends-of-the-underdog companies like OnePlus; in 2018, the frown will be a scowl. Expect to hear companies whining a lot about an unexplained "rise in component prices".
Connected homes
This one could well be in the hype category but we'll keep this one here because it's actually something you can get into right now. Pushed by the launch of Amazon's Alexa assistant in India and the surge of virtual assistants in general, connected light switches, air conditioners, washing machines and door locks are actually more interesting now than ever. Whether you should is a debate you'll have to settle for yourself. Connected doorlocks will raise security concerns (though there are more people in India with hammers than skills to hack one of these) and internet-connected AI-powered speakers will spark privacy debates (Do you really want Amazon and Google to see and hear you in your bedroom?)
Sleeker designs
While we don't think 2018 will finally be the year of the foldable, it could be the year that manufacturers finally manage to jam the fingerprint scanner underneath the display. If you followed the hype around the all-display iPhone X, you'll understand why this might be interesting. It was said Apple wanted to do this but couldn't and so went with that awkward face unlock feature. With Vivo already demonstrating a proof-of-concept last year and a component maker confirming that one of the "Top 5" smartphone makers are bringing it to the table this year, this little magical bit of tech is near certain to find its way to a store near you in 2018.
Smart wearables
Wearable have been trying to make it big for more than a couple of years but never really hitting that sweet spot for us in India. Between Android's confused attempt to scale down to a wrist-sized device and Apple's usual five times-the-price-of-its-function philosophy, there has not been a lot of choice in the market. But with a rush of cheaper-and-improving fitness trackers and larger brands like Timex, Titan, Skagen getting down to the smartwatch business, there's a good reason to be bullish about wearable tech this year — even if it doesn't quite end up being the year for it.
source:-tribuneindia